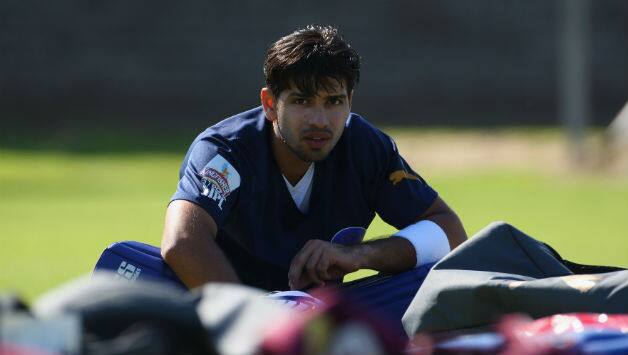 The seventh edition of the Indian Premier league (IPL) is set to begin on April 16. There were lots of surprises in the auction held in February this year and many teams are completely different from their previous editions. Sunrisers Hyderabad too, are a lot different from the side they had last time around. Naman Ojha is among the new members of the IPL franchise along with the likes of David Warner and Aaron Finch. The experienced campaigner of the IPL talks to Devarchit Varma ahead of the big tournament.
CricketCountry (CC): How did you start playing cricket? Who all were your idols when you took the sport seriously in your early years?
Naman Ojha (NO): I started playing cricket very early. I remember I was a five- or six-year-old when I took to the sport and since then I have pursued it seriously. I played a lot of cricket in Indore for several clubs, and then moved on to play for sides like Air India. I have always admired Sachin Tendulkar and Adam Gilchrist throughout my life.
CC: You will be playing for the Sunrisers Hyderabad in the upcoming edition of the Indian Premier League (IPL). How your preparations have been so far?
Naman Ojha: I have had a good domestic season which certainly would provide me a lot of confidence going into the tournament. I scored four centuries — which included one score in excess of 160 and a double-hundred. I am confident that I will be able to carry the good form in the tournament.  I have some experience in terms of playing in the international circuit.
CC: You were a part of the Rajasthan Royals under Shane Warne before joining Sunrisers. How was your experience playing with him?
Naman Ojha: I had a great time in the Rajasthan Royals camp. The team's performance was good and now I am looking forward to have a successful stint with the Sunrisers Hyderabad franchise.
CC: How was your experience in Delhi Daredevils, playing with Virender Sehwag and David Warner?
Naman Ojha: I was batting very low down the batting order, which I feel in a way hampered by performance.
CC: During the IPL 2010 game against the Chennai Super Kings, you scored a splendid 94 for Rajasthan Royals but it was in a losing cause. Please take us through that innings.
Naman Ojha: Yes I remember that innings very well. We were chasing a target of 200-plus [246] and we needed one batsman to drop the anchor and play a long innings. I felt good at the wicket and played my strokes excellently. But unfortunately we lost the game.
CC: What are your thoughts on the new Sunrisers Hyderabad captain Shikhar Dhawan?
Naman Ojha: Shikhar Dhawan has been excellent for what all that he has done for the side. He has good qualities and I am sure we will be one of the top sides in this tournament.
CC: Where do you see yourself fitting in the Sunrisers batting line-up, which has the likes of Dhawan, David Warner and Aaron Finch?
Naman Ojha: All of them are excellent batsmen. Dhawan has been performing really well in the last couple of seasons and so have been David Warner and Aaron Finch. I would prefer to bat at No 3 or 4 in the line-up.
CC: You are a wicketkeeper-batsman. Tell us how difficult it is to carry out two responsibilities.
Naman Ojha: A wicketkeeper-batsman obviously spends more time on the field than the others. He spends more time on fitness, be it on the field or in a gymnasium. As a wicketkeeper-batsman one needs to have lots of strength, fitness levels should be high and also good focus.
CC: What are your strengths as a batsman?
Naman Ojha: I think I can hit the ball really well once I get settled in. I play both the medium fast bowlers and spinners well.
CC: What is the overall feeling in the Sunrisers Hyderabad camp ahead of IPL 2014?
Naman Ojha: The feeling and the mood in the camp is very good. We are confident of a good show in this season. The conditions and the wickets in UAE are similar to India. There is not much of difference. However, we as batsmen need not get carried away and must play controlled shots.
(Devarchit Varma is a reporter with CricketCountry. He can be followed on Twitter @Devarchit)