Home / Fans Post / Pune Warriors India in IPL 2013: Team Details, preview and more
Pune Warriors India in IPL 2013: Team Details, preview and more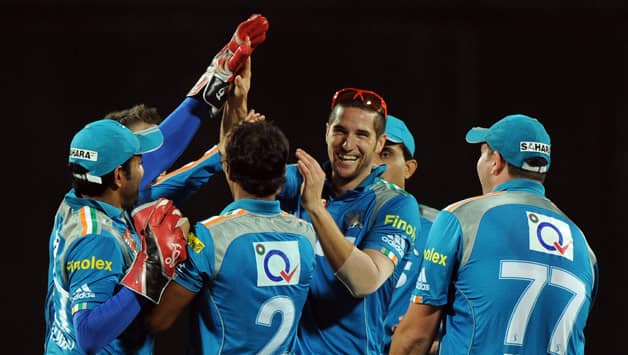 The enigmatic Pune Warriors India (PWI) team get set for yet another Indian Premier League (IPL) with an eye on changing their fortunes. They seem to have a fantastic side with a good balance, but somehow fall apart after a promising start.

Pune's build-up into the IPL 2013 hasnt been ideal as they have lost Michael Clarke due to injury. He was poised to take over the mantle of leadership, but now things become tricky for Pune as they have to search for a leader. Sourav Ganguly isn't around any more and Yuvraj Singh doesn't want to captain. Who do you think will lead the side?

Yuvraj and Robin Uthappa would be the key to their fortunes as they can single handedly change the game. For Uthappa, it is yet another opportunity to get noticed and send a message to the selectors. Ross Taylor's inclusion adds more punch to their batting line-up as he would be the aggressor in the middle order. Then the likes of Marlon Samuels, and Steve Smith have the responsibility of garnering the side. Samuels has been in fantastic form and Smith was their star last season. Abhishek Nayar also comes in to strengthen Pune's Indian contingent.

Pune have a good line-up of spinners with Rahul Sharma and Ajantha Mendis in the squad. One also must not forget Parvez Rasool, the Jammu and Kashmir all-rounder as he comes into this season with a lot of promise. His talent has been recognised and this is his chance to become a household name. Bhuvneshwar Kumar and Ashok Dinda would lead the fast bowling attack.