Virat Kohli, happy birthday!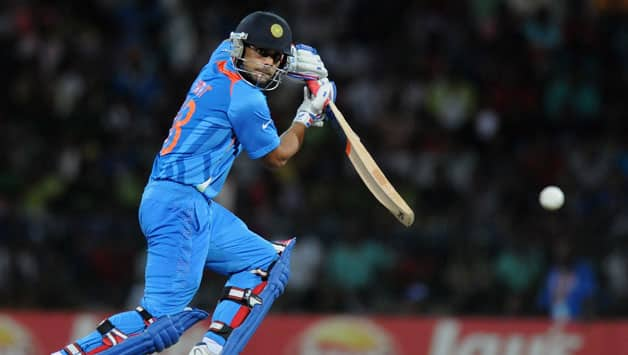 Post the retirement of greats like Rahul Dravid and VVS Laxman, Virat Kohli( born on November 05, 1988) has taken up the mantle of India's mainstay number 3. In his career so far, the 24-year old, he bas been part of a won World Cup-winning Indian team, scored 13 centuries so far and is poised to make a mark on Tests as well.

When he first broke through into the Indian Premier League (IPL) with the Royal Challengers Bangalore (RCB), he didn't fair too well. But, he gradually got better and in 2010. He scored 307 runs at an average of 27.90. His growth and hard work were rewarded as he was the only player the RCB chose to retain at the end of the season.
He came back stronger than ever in IPL 4, going to become the 2nd highest run getter behind Chris Gayle. His rise in IPL has been mirrored by his rise in the Indian team. Mostly kept as a reserve

batsman in ODIs by India, Virat grabbed every opportunity he got to make a claim for a regular spot.

Since his debut in 2008, he has amassed close to 4000 runs in his 90 ODIs. In 2011, he was picked to tour the West Indies, where he struggled against the bounce. In July of the same year, he was initially dropped from the Test side but an injury to Yuvraj Singh gave him his chance. In the return series, he was the highest run getter with 270 runs. He hasn't looked back since. In 2012, when India toured Sri Lanka, Kohli scored a spectacular century, his third in a row at the time, in the 1st ODI partnering Sehwag (96 out) to take India to 314 for 6.

He looked solid from the get go and brought stability to the innings after a shaky start by the openers. He stroked around the Lankan bowlers with ease, picking up ones and twos, along with 9 boundaries. It was a masterful display of his batting prowess and sent a clear message to opposing teams. At the time, he was regarded as one of the best ODI batsmen in the world but, with this innings he was touted as THE best ODI batsmen in the world.