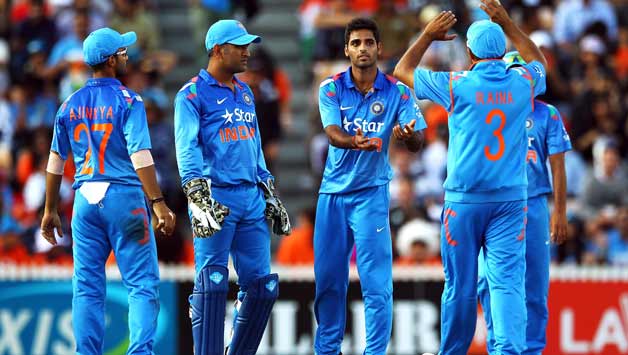 Jan 25, 2014
Jesse Ryder has been dismissed for 20 in the third One-Day International (ODI) between India and New Zealand at Auckland. Ryder got off to a good start before getting bowled. New Zealand are 37 for one in five overs after being put in to bat.
New Zealand started off very well with Martin Guptill smashing the first ball of the innings off Bhuvneshwar Kumar for a four. When he strayed down the leg-side, Guptill was worked away for a four.
There is quite a bit of pace and bounce in the surface.
In the second over, Shami hit Guptill on the head with a bouncer and it surprised him. And then, a bouncer just kept climbing and went above skipper MS Dhoni for four as well.
The odd shape of the ground has confused India a touch as a few deflections off the bat have gone for four very fine with the fielders having no chance.
Catch Live Scorecard and ball-by-ball commentary of the third One-Day International (ODI) between New Zealand and India here