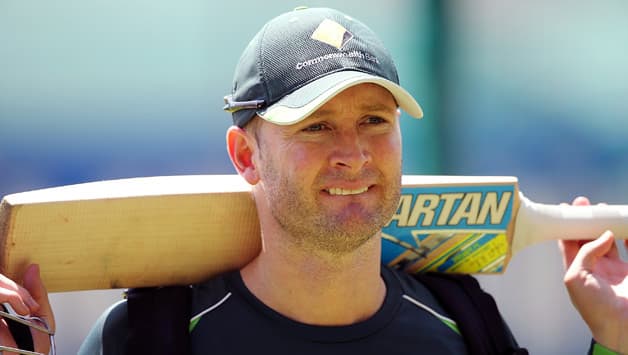 Jun 4, 2014
Michael Clarke has revealed why he gave up the role as a selector for the Australian side. Clarke wanted to give up the responsibility earlier, but was only relieved once Mickey Arthur was sacked as coach. Clarke has since only gone about his job as captain and he believed that the time he spent in the role of a selector, he could devote it to the Australian team.
Speaking to Cricket Australia's (CA) official website, Clarke said, ""I sent an email to James (Sutherland, Cricket Australia Chief Executive Officer) and Pat (Howard, Executive General Manager Team Performance) after the Indian series, asking for their permission to resign as a selector. That wasn't accepted at the time, they said 'no it's part of the captain's job to be a selector and we think it's best for the team that you stay a selector'."
However, once Arthur was sacked a few weeks before the Ashes in England, Clarke was allowed to relinquish the role. He said, "So I accepted that, and then once Mickey (Arthur) got sacked, James and Pat both said 'we'll accept you standing down now, it makes sense — it's the right time'."
Clarke revealed that the amount of time going behind that role was the reason for him wanting to resign as selector. He said, "It's a full-time job — phone calls, emails, conversations, every single day. I thought there was going to be more benefit in taking that time away from the selectors and giving it to the Australian team. As a selector I still only had one vote out of five, and to have all those conversations and have one vote out of five it wasn't worth it. In my opinion, it was certainly going to help the team more if I could give up that time to help us – bat, bowl, field, attitude, train, fitness, and myself as well."
Clarke has since then gone on to lead a recovery of the Australian side in Test cricket. Although they lost the Ashes in England, they bounced back in brilliant style when they clinched the urn 5-0 Down Under. They followed that up with a hard-fought series win in South Africa. Currently, Australia are back to No 1 in Test cricket.