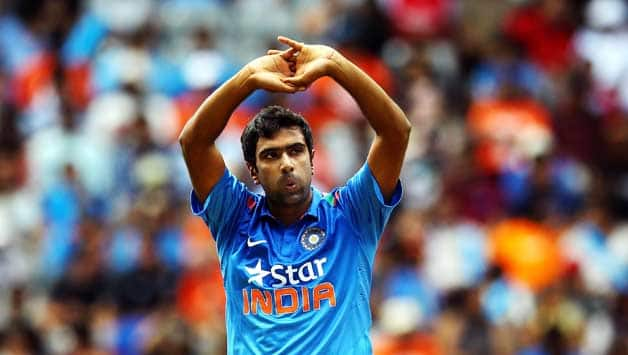 Feb 28, 2014
India off-spinner Ravichandran Ashwin completed 100 One-Day International (ODI) wickets. Ashwin entered the match with 98 wickets and removed the openers to get to his mark. Ashwin took 77 ODIs to reach the 100-wicket club.
Ashwin picked the wicket of Lahiru Thirimanne and Kusal Perera during the fourth match of the Asia Cup 2014 against Sri Lanka at Fatullah. Thirimanne was dismissed leg-before and Perera was caught behind for 64
Ashwin was in the news for his change in bowling action. He had switched from his regular bowling action to one which looked similar to that of Sunil Narine. However, in this match, he reverted back to his old action and got two wickets.
Full Scorecard of the match in which Ashwin completed 100 ODI wickets.