Bobby Simpson's all-round show thwarts England at Sydney Cricket Ground
Not only did Bobby Simpson register his best bowling figures, but also put up a superb all-round display at SCG to help peg England back in the Ashes Test.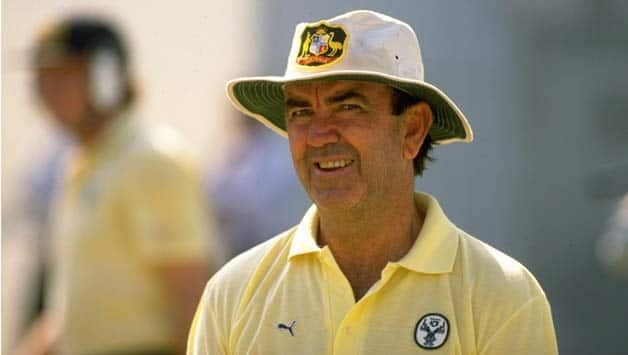 On January 12, 1963, Bobby Simpson not only registered his best bowling figures, but put up a superb all-round display at the Sydney Cricket Ground (SCG) to help peg England back in the third Ashes Test. Sudatta Mukherjee looks back at a day when 'Simmo played a vital hand in Australia levelling the series.
Bob Simpson
contributed to Australian cricket not only as a player, but also as a coach mentoring the team from 1986 to 1996. Under him, the Australians reached unprecedented heights. Bobby, or 'Simmo as he was popularly known as, bailed his team out from trouble on multiple occasions. He played a vital hand in
Australia
winning the 1987 World Cup, the 1989 Ashes and an all-important tour to the backyard of the mighty
West Indies
.
But Sydney 62-63 was indeed a special performance.
England went in to bat first after captain
Ted Dexter
won the toss.
David Sheppard
was dismissed early, with the score on four for the loss of one wicket. Dexter then came in and along with Geoff Pullar, batted for almost 85 minutes, putting up 61 runs.
Colin Cowdrey
and Pullar then put up 67 runs for the third wicket.
However, the wickets kept falling at regular intervals for the Englishmen, with
Alan Davidson
picking up four wickets and Simpson picking up his career-best five for 57 runs.
Simpson picked up the crucial wickets of Pullar (53) and Cowdrey (85), who were looking dangerous. Simpson then went on to dismiss Peter Parfitt,
Fred Trueman
and Brian Statham as England ended their first innings at 279.
Coming to bat on Day Two, Australia didn t make a decent start, losing
Bill Lawry
early. However, a magnificent partnership between Simpson and
Neil Harvey
, wherein they added 160 runs for the second wicket, put Australia in the lead. Simpson batted for four hours, scoring a brilliant 91. His partnership with Harvey was the turning point in the match, as it anchored the Australian first innings, taking the burden off the batsmen who were yet to come in to bat. With Simpson leading the charge, the hosts went on to score 319. He was dismissed by
Fred Titmus
, who took seven wickets in the innings but till then enough damage was done.
Australia were leading in the match and Davidson broke all hell when he took another five wickets in the second innings. England were out for 104, their lowest score in the last four years. Simpson, meanwhile, took three successive catches. He helped the bowlers get rid of Cowdrey, Sheppard and Dexter, who had put on runs in the first innings and looked dangerous before the start of second.
With only 67 runs needed to win, Simpson kept his cool and along with Lawry, Harvey and Brain Booth, got the winning runs for the Australia. The hosts had won the Test by eight wickets and it was almost all down to Simpson.
Later on, after announcing retirement from international cricket in 1978, Simpson returned to lead Australia in the
World Series Cricket
at the age of 41. His tactics paid off and his ability to spin the ball was still alive. Any role that was asked of the all-rounder, he picked up instantly. He had established himself as an opener, spinner, captain and also a commentator.
(
Sudatta Mukherjee
claims to be a Jill of all trades and mistress of none. She is affable, crazy and a wannabe writer. Her Twitter ID is
@blackrosegal
. Oh yes! You do know her!)